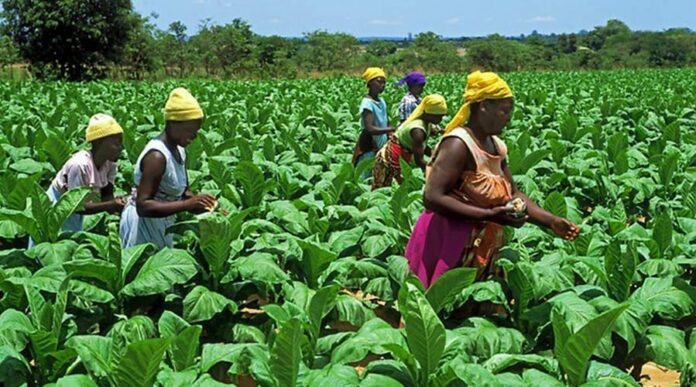 Africans are being urged to grow and eat their own food to prevent non-communicable diseases (NCDs).

The call was made by the Director of the Division of Nutrition for Sheba in Israel, Dana Weiner, in Morocco.
Dana Weiner is one of the experts assembled in Morocco at the 2nd Annual African Conference on Health Risk Reduction currently underway at Marrakech, Morocco. It is under the patronage of King Mohammed VI of Morocco.
Dana Weiner was among other experts who spoke on 'Food Safety in Africa and the World: Harm Reduction Strategies.
Later in an interview with Media General's Ewurama Smith, who is attending the Conference, she belabored the importance of Africans sticking to their own local foods as foreign foods are the cause of the increase in the rate of NCD's on the continent.
The World Health Organization (WHO) 2022 Noncommunicable Disease Progress Monitor states that in Africa, between 50% and 88% of deaths in seven countries, mostly small island nations, are due to noncommunicable disease.
The report also finds that in seven other countries – majority of them being Africa's most populous – the diseases claimed between 100 000 and 450 000 lives annually.
It is concerned that the rising burden of noncommunicable diseases will exert pressure on treatment and care services.
In the African region, the number of people living with diabetes, for example, is expected to reach 47 million by 2045 up from 19 million in 2019.
WHO Regional Director for Africa Dr Matshidiso Moeti has raised concerns that the growing burden of noncommunicable diseases poses a grave threat to the health and lives of millions of people in Africa with over a third of deaths in the region due to these illnesses.
According to him, what was particularly concerning was that premature deaths from noncommunicable diseases were rising among people younger than 70 years.
Madam Dana Weiner believes apart from exercising, it is important that Africans revert to their local diets.
"They develop diabetes, obesity and they develop cancers; diseases that they should not develop in Africa because they eat food that is not accustomed to their region.
"Don't try any other food; no sugar, no American, no Israeli food. Just your own food."
She is also encouraging Africans to grow their own food as that is healthier.
"…grow it by yourself. You don't need a lot of money to grow your own food."
The 3-day conference aims to shed light on the current state of healthcare and food security in Africa with the primary objective of establishing an African framework based on the experiences of African nations and the insights of public health experts.
Its focus is on effective preventive measures to mitigate the effects of human, social, political and economic crises.